Crikey thanks better get decent weather this weekend
Or preferably not. A dull, grey day would be ideal!
3:57 ?
According to the clock anyway

Yep typically it's been grey wet n windy this week, suddenly the suns out and it's still windy
it wasn't actually, I think time on the clock is slightly wrong. it was definitely after 4pm lol
Grey Star Map built on old filled in Lido, Scarborough, South Bay. Its lights used to come on at night showing the stars but they don't work any more. Taken 14th May using my Mini SE. Its difficult to get a sense of scale, about 20m across perhaps and virtually all grey!
Hi @hharron I've edited your post to include the OneBox preview.
To do this just paste the YouTube link into a new line of its own with no spaces etc.
No need to use the insert hyperlink button in the message composer or any embed code, its all done automatically for you if you follow the above.
www.youtube.com/justlikethis
Thank you! newbie flyer, newbie to posting

oh and thanks for your tip about Olivers Mount. My SE RC link is really badly affected by the radio masts so can't fly near them!
Solar farm, out near Desborough, taken on M2P this morning at around 0815, sun was still low so reflection on panels was a nightmare
A container ship at anchor in the sunset, misty Arran behind
Taken from Ayr beach this evening - 14/05/2022 @ 19:18
Fundamentally, it's grey
Thats a peach Joe

Thanks Karl. Bit of a spur-of-the-moment job - treated ourselves to a pre-Eurovision 'chippy tea' and drove down to the beach to eat it. Spotted the ship out there and realised with the sun setting like that there was barely any colour.
Potarch Bridge near Banchory. Taken 14/5/22 at 20:30ish just as sun was starting to go down.
Also added to Drone Scene
Veolia plastic recycling plant, Rainham
Taken 14 May 2022 at 12:55
These are bales of plastic waste. I like that although it's grey (if you squint

), there's a mix of colours in the bales.
The first Severn Bridge cost £8m to construct (a lot less than the £330m that the 2nd bridge!) and was opened by Queen Elizabeth II on 8 September 1966. It replaced the vehicle ferry between Aust Cliff and Beachley Peninsula and carried the M4 motorway between England and Wales. The main section spans the Severn Estuary. The road continues on a smaller section across the river Wye and, a little further west, over the Wales Coast Path.
A quick flight from England to Wales and back, adjacent to the first Severn Bridge. It was raining and everything was grey …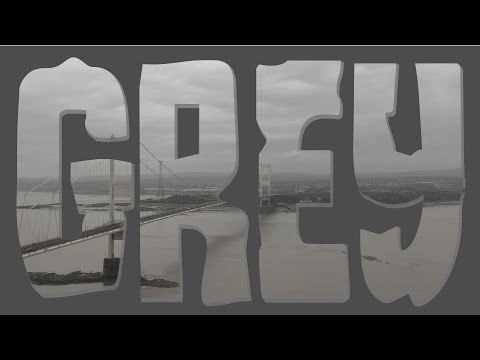 Top 5 dominant colours in this video are ...
Some excellent entries as always

Ages since I managed to get out for flight , had a picnic at Ingram valley Northumberland on Thursday 12th May …a very windy day but managed to fly for a while …this image is some mountain scree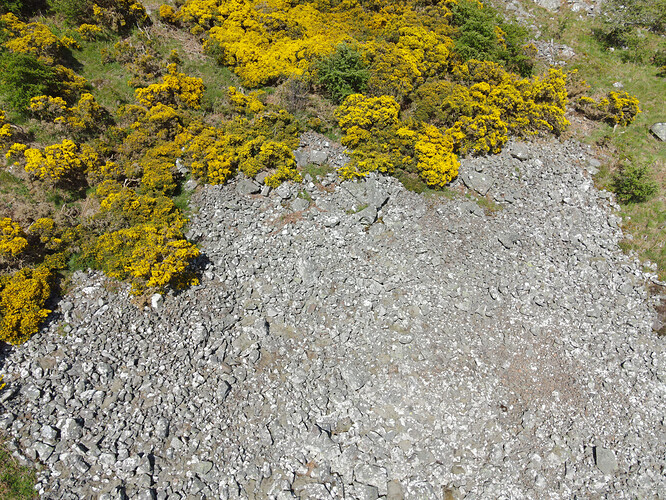 I have been holding off on my entry as I knew that I would be near a rather interestingly shaped building today, but alas it has pished down all day. So this will have to be my entry.
Taken on 8th May at 11:11am using the mini2 at 120mtrs AGL and looking down. Grain silos near Saucher in Perth and Kinross