This time with windsurfers
Fantastic footage really well captured.
Very nice…(and those windsurfers pop alomg a bit eh?)
Nice capture. No fear of water then lol?
I was nervous watching it, not sure my heart would of copped flying it.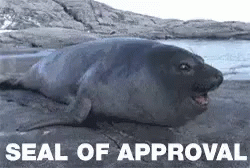 I wasn't brave enough last year when I first got my drone to track windsurfers
definitely going to give it a go when we can get out again

Edited your post to move the YouTube link onto its own line to create the embedded player.
Some excellent stick work on the windsurfer clip from 0:35 onward.
One cracking video that - sweet flying and editing work in post - great job
Great footage from off of Stokes Bay, but where were you positioned? Surely right at the very edge of VLOS
Superb video, well done!
He was the one of the windsurfers.

Great flying and camera work - what drone were you flying?
Nice, enjoyed that. Good framing and choice of music.
Wow!! That was excellent…what Drone were you using?
Thanks glad you all liked it. Done on a mavic pro 2. Cheers
Excellent video. Well done