I have just added this to the map of places to fly your drone at Drone Scene: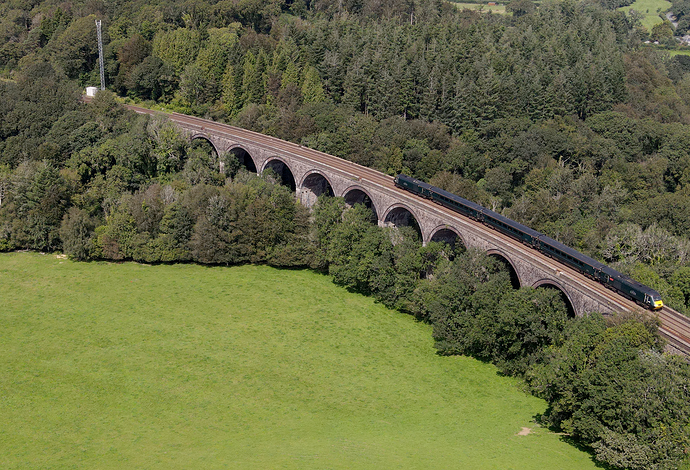 Land owner permission requirements unknown.
12 Span Viaduct near Cornwood. Layby close to track on the main road to fly from owned by Devon Highways.
Now part of the Plymouth to Bristol rail line
The Blachford Viaduct was originally designed by Isambard Kingdom Brunel for the South Devon Railway. It was opened in 1848 as part of the Totnes to Laira (Plymouth) line. This line consisted of the last extension of the Great Western Railway from Bristol to Plymouth. Originally built as a broad gauge railway, the line was converted for standard use in 1892 following a merger between South Devon Railway and Great Western Railway in 1876. Due to the conversion of the line from broad to standard gauge, the original Brunel viaduct was replaced in 1893 by a Viaduct designed by Sir James Inglis, the General Manager and Consulting Engineer of the Great Western Railway.
The originator declared that this location was not inside a Flight Restriction Zone at the time of being flown on 25/08/2021. It remains the responsibility of any pilot to check for any changes before flying at the same location.