I have just added this to the map of places to fly your drone at Drone Scene: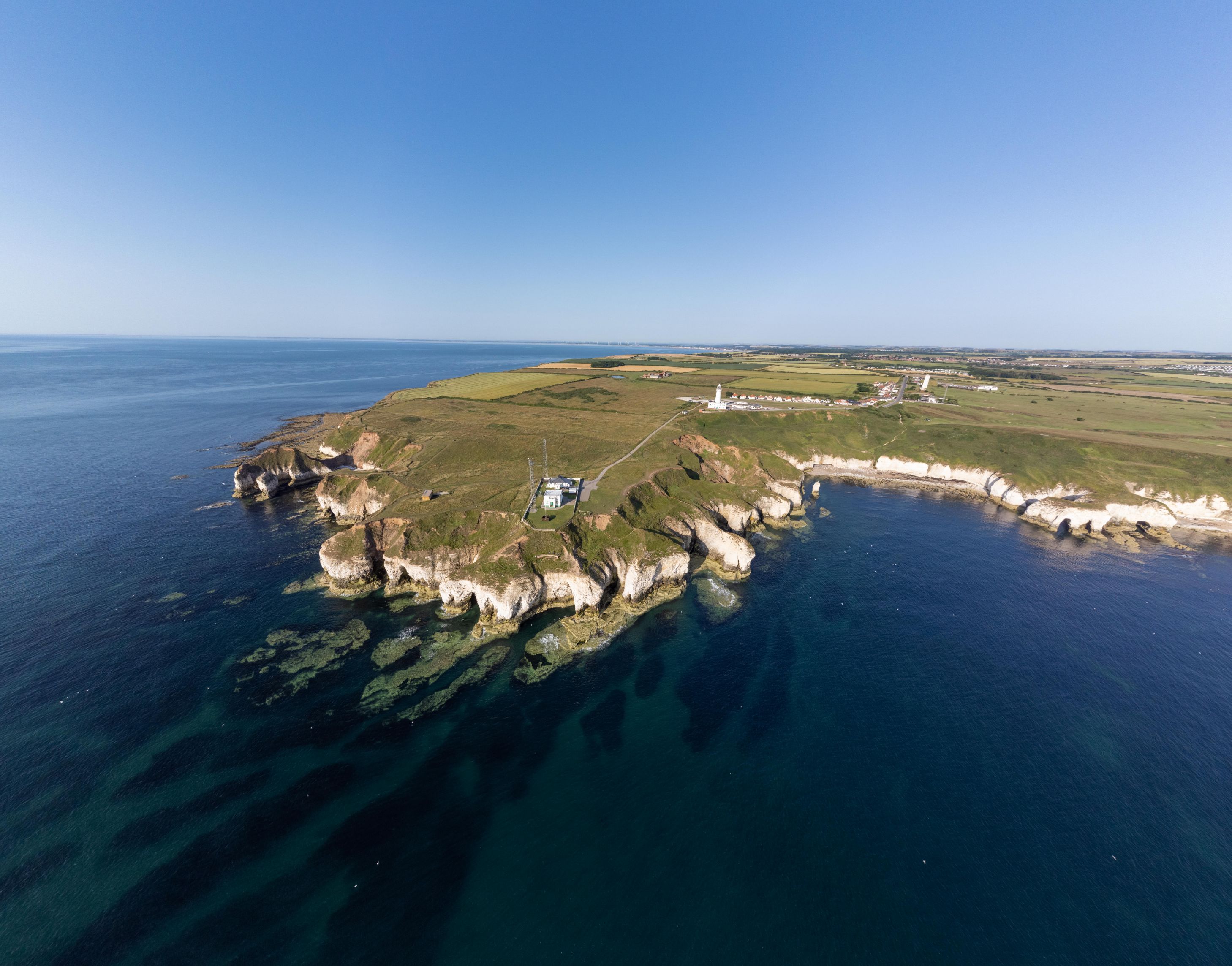 Land owner permission requirements unknown.
Take off stright from car park near lighthouse plenty of open spaces.
Flamborough Head is a promontory, 8 miles (13 km) long on the Yorkshire coast of England, between the Filey and Bridlington bays of the North Sea. It is a chalk headland, with sheer white cliffs. The cliff top has two standing lighthouse towers, the oldest dating from 1669 and Flamborough Head Lighthouse built in 1806. The older lighthouse was designated a Grade II* listed building in 1952 and is now recorded in the National Heritage List for England, maintained by Historic England.
The originator declared that this location was not inside a Flight Restriction Zone at the time of being flown on 18/07/2021. It remains the responsibility of any pilot to check for any changes before flying at the same location.