Wow great flight man… What drone is that? 1s ? Would love to know your full setup
It's a custom build specs as follows:
The frame is a 5inch HGLRC Wind5 analogue version.
Running an iFlight F7 20x20 mini stack flight controller and ESC
Using 2207 2750KV iFlight Xing Motors so a 4S build.
And TBS Unify Pro32 HV VTX and A HGLRC Hammer Antenna with a Crossfire Nano RX and Immortal T antenna.
Also has a BN-180 GPS module on it as well.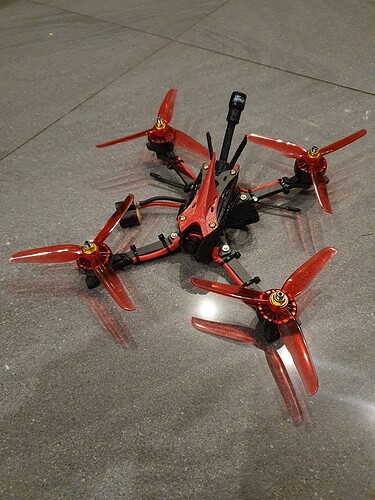 Fastest speed I've had out of it so far:
Thanks I'm still learning lol but getting better with each flight

thanks for that ! 112mph