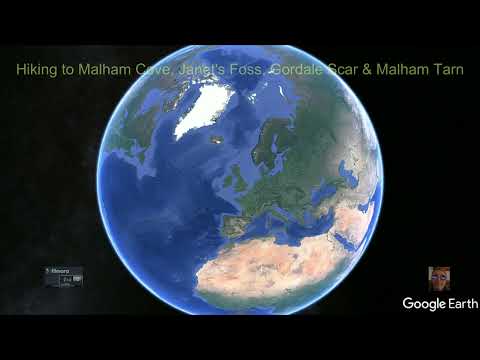 Created this video, from stills and drone clips, as a kind of vlog of our walk in the North Yorkshire Dales. Started from the Watersinks Car Park, Malham. It wasn't my intention to feature any of the walks amazing featured highlights in any great depth and was made more as a flirting glance of the awesome geological landforms you would come across should you be tempted to follow in our footsteps!
Malham Cove is a magical place to visit and is easily accessible from Malham. The National Trust owns the land leading up to Malham Cove but not the Cove itself so no drone restrictions.
Janet's Foss is a great place to go to especially if your into wild swimming. Limited parking in the area but the roads are close by. Look out for the caves behind the waterfall and the Legendary fairies that live within!
Gordale Scar is a limestone ravine 1 mile northeast of Malham. It contains two waterfalls and has overhanging limestone cliffs over 330 feet high. The gorge was formed by water erosion from melting glaciers that over time created a cavern that eventually collapsed. Once again no drone restrictions here but watch out for crowds at peak times and, of course, those cliff walls! Those wishing to visit without walking miles can park on Gordale Lane that leads onto Hawthorns Lane near Gordale Scar Campsite and Refreshments van. A well maintained path follows Gordale Beck through the gorge to the Scar itself.
Malham Tarn is located just off the Pennine Way route through Malham not far from the above mentioned car park. It's the highest freshwater lake in England and well worth a visit. Unfortunately, we arrived in low light towards the end of the overcast day so the quality of video suffered a bit!
There are many circular walks publicised on Google that take in all the features covered (and many many more) but my favourite is Walking Britain, which can be found at the following link: