This gets you the Golden Hour Flyer badge!
Wow - that was quick - thank you kind sir
It not always that quick I'm still waiting.
I tried some sunset photos the other day with my M2Z, they were not good. Any tips? HDR/interval settings vs filters?
I took a few the other day - link to one of them.
Set white balance to cloudy (mine is all the time unless there's a good reason) and use the right wheel to change the EV … to about -1.0 in that one, I think.
Edit. Forgot those pics were on my phone … EV = -1.66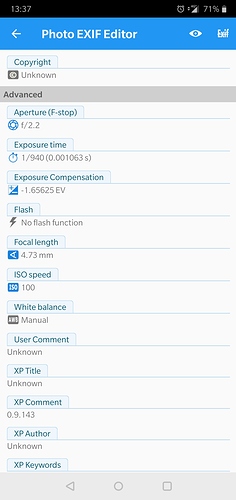 Forgot to mention … setting White Balance to cloudy stops auto-white-balance trying to make the reds/oranges all grey.
Filters are not going to do a lot unless you have lots of water and use a polariser.
Try shoot RAW and fix in editor, or as @OzoneVibe says play with ev comp on the fly
Much easier with the extra camera controls on the M2P
For the capture posted above the drone was set to auto for exposure and manual for white balance - cloudy. I then take a shot, review on screen and adjust accordingly for exposure. One thing I think is important and that is to tap the screen to focus - for landscape I generally tap the screen at approx 2/3rds height which seems to give a reasonable results.
Still busy learning myself but I think @milkmanchris suggestion of using raw is probably the way I'll eventually go but I'll need to download a raw loader for Gimp first.
Just reducing the EV from default will be the missing bit if the white balance was "Cloudy" - mine was only a jpeg image, and as I mentioned on the post, straight from the card … no tweaking in post.
There's interesting colours to be had out of the pic you posted … but it's a different kind of result.
Looking at the pic, it was probably too early to get any good reds even by reducing the EV … but it would look more "golden hour".
This was my edit …
@OzoneVibe - so in your edit you've just reduced the EV only ?? or is there some added saturation too ??
PS - I really do like it - much better than my washed out version

A bit more than just EV … split the image sky/land - just auto-levelled the sky and blended it to the original, reduced exposure in land … so that it looked in balance.
I got carroed away.
Just an exposure drop in Photoshop gives this …
Probably closer to what you'd have got by reducing the EV … but not necessarily the same.
Using RAW would mean that there would still be chance to pull out some land detail even then. For my original post … I liked the silhouette of the land and ignored it.
I just had a little play, the settings used are for you to see, I wanted to bring some detail in the ground so its applied to all the image, although with a little more effort the different effects you can get from the same photo are almost endless.
… and SOooooooooo subjective.
So subjective I rarely like my own! PMSL!
Very cheap, and very old (6 years?), Photoshop Elements 12 on laptop.
Even cheaper (free) Lightroom on my Android phone.
But there are plenty of apps that can achieve much the same … playing/tinkering/learning them and what they can do is key.
I've got Aperture but unfortunately its on a very old iMac which is now really creaking which is why I've been getting back into Gimp for my MBA laptop. Will have to spend some more time playing around as you suggest.