I have just added this to the map of places to fly your drone at Drone Scene: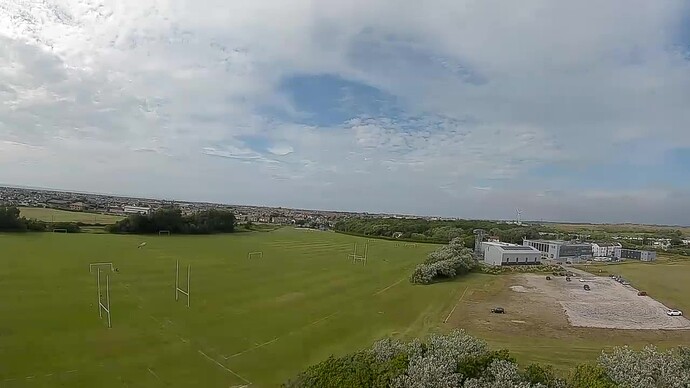 Land owner permission requirements unknown.
Large playing field adjacent to nautical college, useful for flying practice when not otherwise in use.
Small free carpark off Fleetwood Rd near tram stop Also accessible from South Strand
The originator declared that this location was not inside a Flight Restriction Zone at the time of being flown on 31/08/2021. It remains the responsibility of any pilot to check for any changes before flying at the same location.