I have just added this to the map of places to fly your drone at Drone Scene: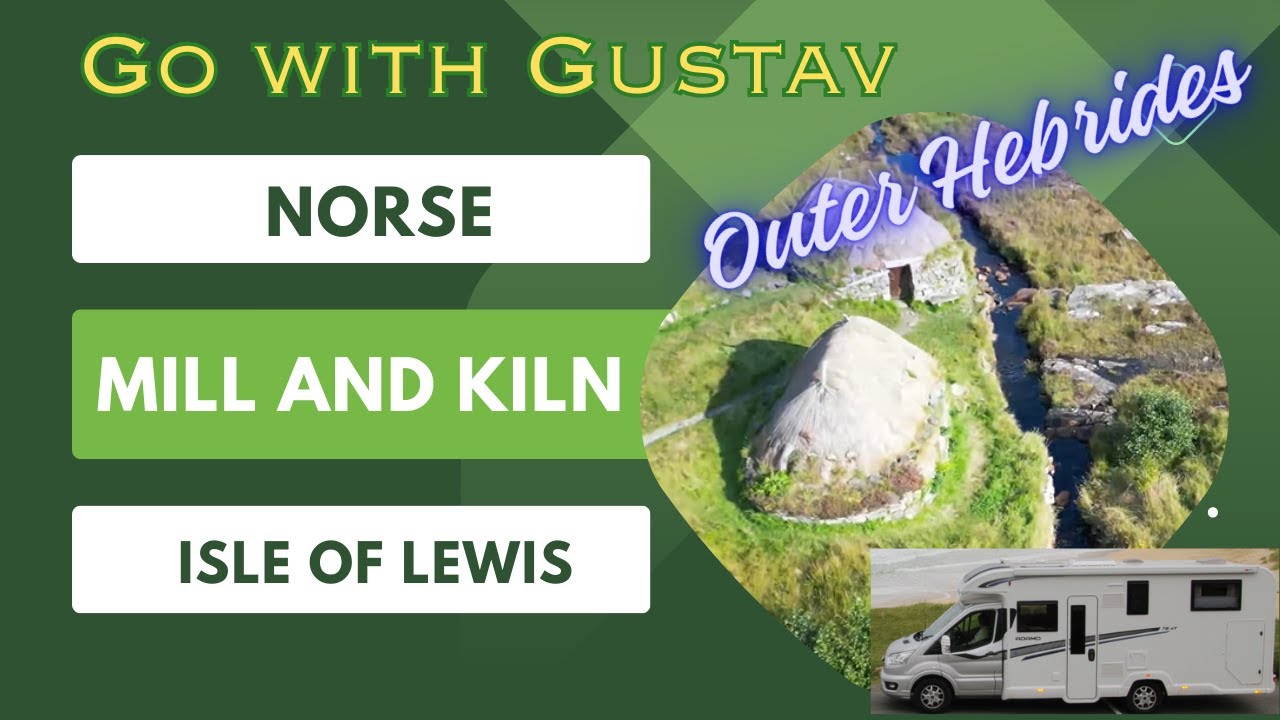 Land owner permission not required.
The mill was once powered by water from the stream from the nearby Loch Roinavat.
I flew from the small car park closeby.
Two traditionally constructed and thatched stone buildings set into a small river valley.
Lewis was once home to as many as 200 small horizontal wheel mills. What is variously know as Shawbost Mill or the Mill of the Blacksmiths remained active until the 1930s, though the last still operational in Lewis only stopped turning in 1945.
The originator declared that this location was not inside a Flight Restriction Zone at the time of being flown on 31/08/2023. It remains the responsibility of any pilot to check for any changes before flying at the same location.