I have just added this to the map of places to fly your drone at Drone Scene: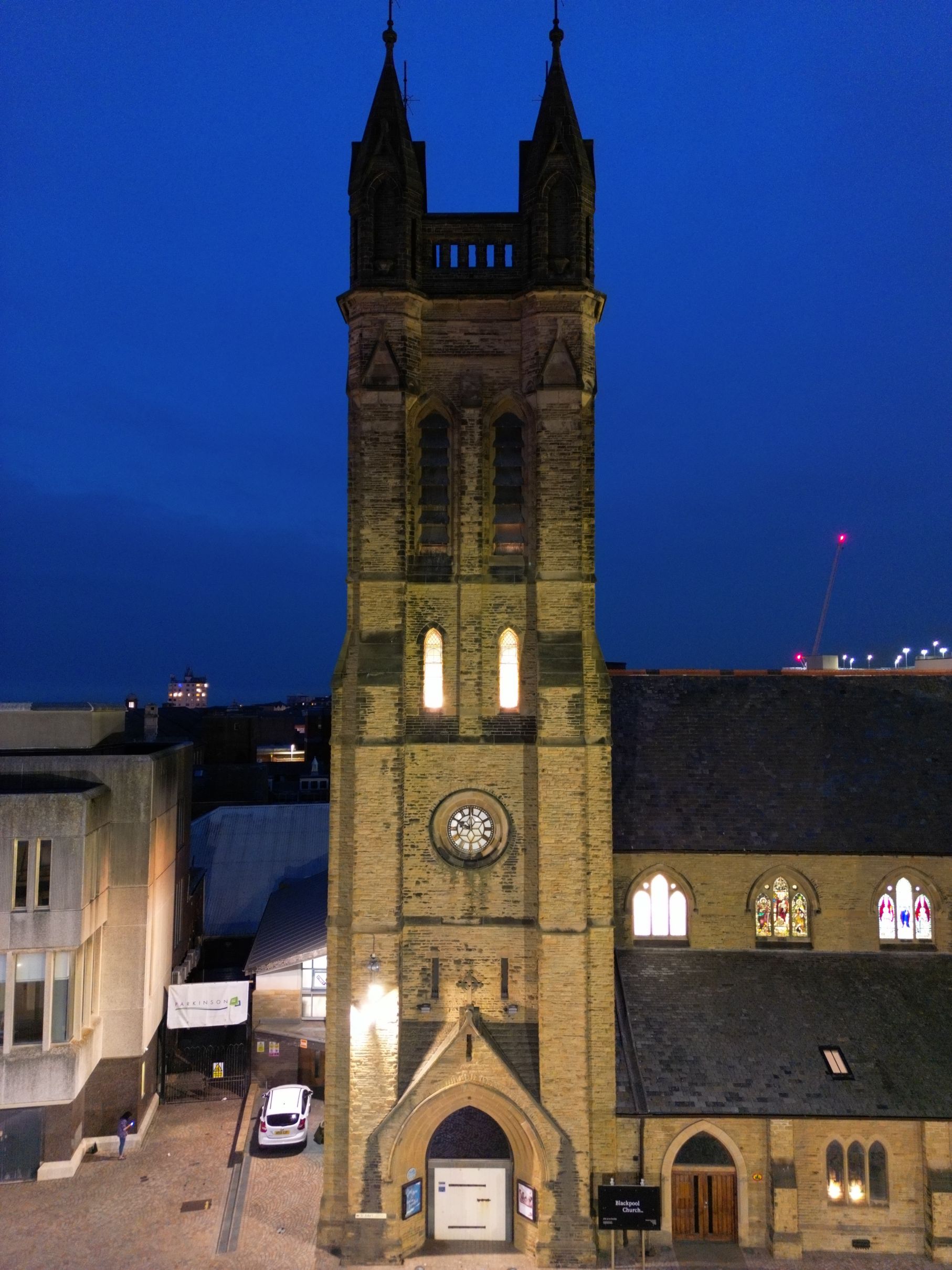 Land owner permission not required.
Plenty of parking in town however being a local I walked down. TOAL from Church St, it can get busy with it being in the town centre.
The parish church of Blackpool Saint John the Evangelist, or St John's Blackpool, is an Anglican church in Blackpool, Lancashire, England. It was completed in 1878 and is a Grade II listed building. A church was built on the site in 1821 and was replaced by the current building to accommodate a larger congregation. The church was designed by Garlick, Park and Sykes in the Early English style and has been restored and renovated in 1986 and from 2000 to 2006. St John's is known as the parish church of Blackpool, and is an active parish church in the Diocese of Blackburn which is within the ecclesiastical province of York. It is in the Archdeaconry of Lancaster and the Deanery of Blackpool.
The originator declared that this location was not inside a Flight Restriction Zone at the time of being flown on 29/07/2022. It remains the responsibility of any pilot to check for any changes before flying at the same location.