Last weekend, I did the Salisbury Plain Walk, part of which circles around the village of Copeland Hill.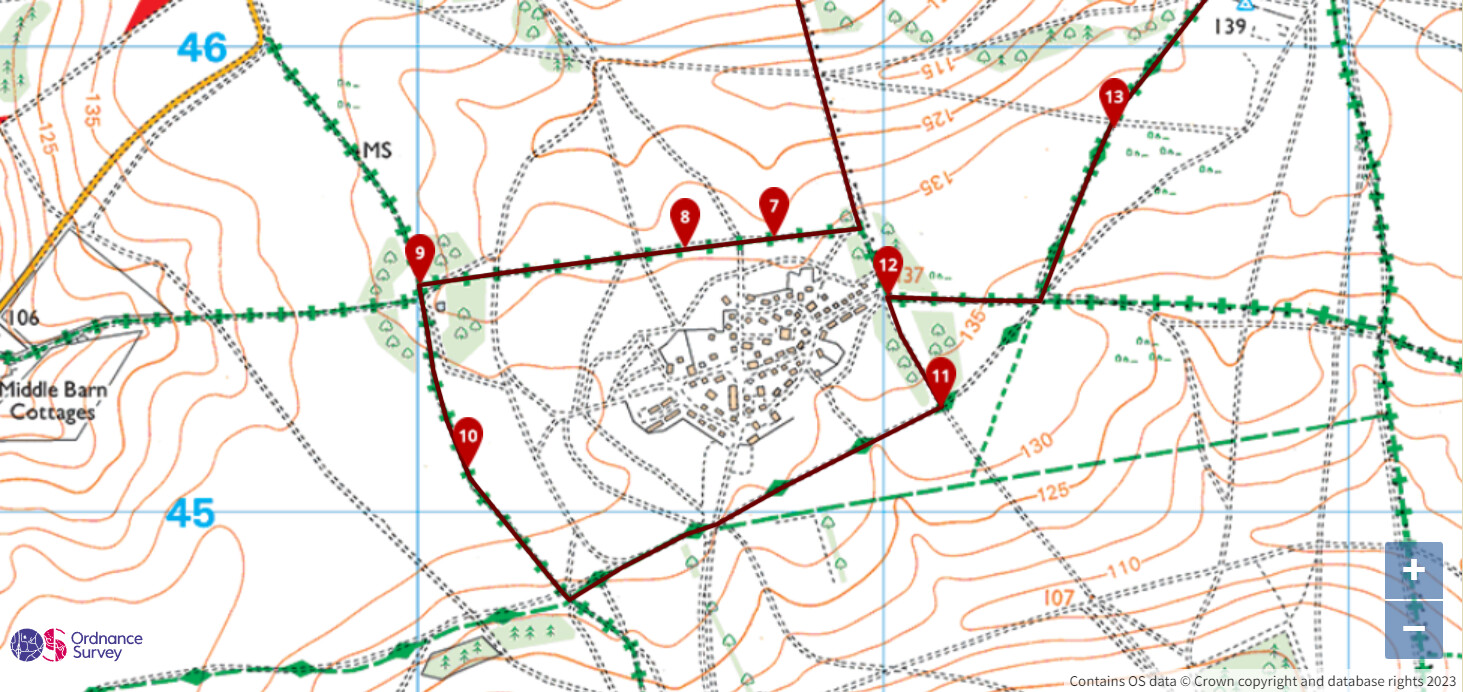 After making sure there weren't any FRZs or NOTAMs on Drone Scene, and no signage about stating no drones aloud … I TOAL'd from the public footpath and grabbed short 3 minute video of the empty village.
I also checked the MoD Public Safety at Salisbury Plain and the Imber Range bye-laws, although it doesn't appear to have been updated since 1963. Regardless, there is no mention of drones.
From a distance, Copehill Down looks just like any other new development of houses cropping up all over the county. It's only as you get closer, to this most unusual of Wiltshire villages that you begin to realise that there's something not quite right. Not only is it not mentioned on any maps of the area, but it's been built on a firing range on the edge of tank-track scarred Salisbury Plain.

Twinned with Bonnland Hammelburg, a military training village in Germany, Copehill Down was built in 1988 as a mock-up village for troops to hone their skills at 'FIBUA' or fighting in built-up areas. The mock Bavarian village not only boasts a pub and bar, a train depot with railway tracks and six or so train wagons, but also a church named after the Patron Saint of Lost Causes, St Judes. The small Eastern Block village also boasts a fake garage, a petrol station, shops and a school.

With 80 plus buildings and over 2,000 rooms, it's the largest FIBUA training facility in Western Europe. Covering an area, almost 350m by 450m, the northern European looking Town got itself a neighbour, a decade ago, an Iraqi looking village which has, as far as we know, remained nameless. Built out of ISO Cargo Containers balanced one on top the other the Iraqi Village has also been purpose built by the MOD for FIBUA training.