I have just added this to the map of places to fly your drone at Drone Scene: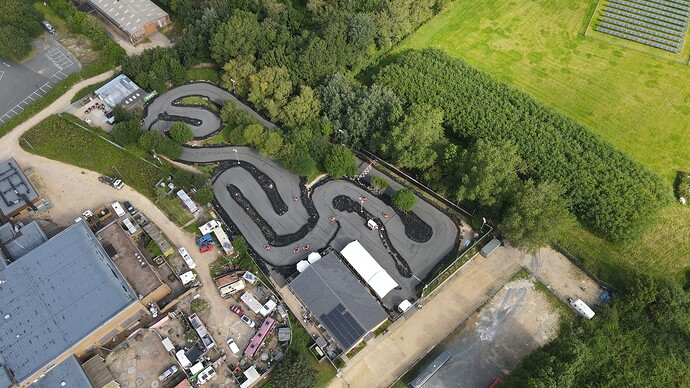 Land owner permission not required.
TOAL from the public byway to the South of the track, very clear and open, easy to avoid overflights and proximities. Also easy to see other aircraft, it can get busy in the skies as I think there are lots of sightseeing flights as well as private flights. But no worries at all, apart from the usual care and diligence about helicopters etc.
Parking, I am not sure if Tescos, or Busy Bees Garden Centre take number plate numbers and charge if you don't use them, but if they don't they are a 10 min walk away. A well served bus stop is just at the end of a public footpath. (The one along the Golf Course you would use to get to the BOAT.)
If you fancy ago yourself: https://www.wightkarting.co.uk/
The originator declared that this location was not inside a Flight Restriction Zone at the time of being flown on 29/08/2021. It remains the responsibility of any pilot to check for any changes before flying at the same location.