I have just added this to the map of places to fly your drone at Drone Scene: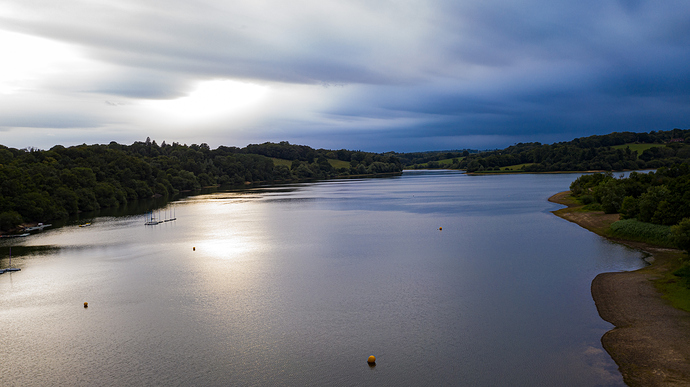 Land owner permission requirements unknown.
There is a car park at the bottom of the reservoir, but the gates are locked at 7pm. So I would recommend parking on the drive and walking up to the reservoir via the public footpath and flying after the gates are locked.
Be aware that there is some national trust land at one end of the reservoir. (This actually belongs to Kew, but it was administered by the NT)
The originator declared that this location was not inside a Flight Restriction Zone at the time of being flown on 07/07/2020. It remains the responsibility of any pilot to check for any changes before flying at the same location.