I have just added this to the map of places to fly your drone at Drone Scene: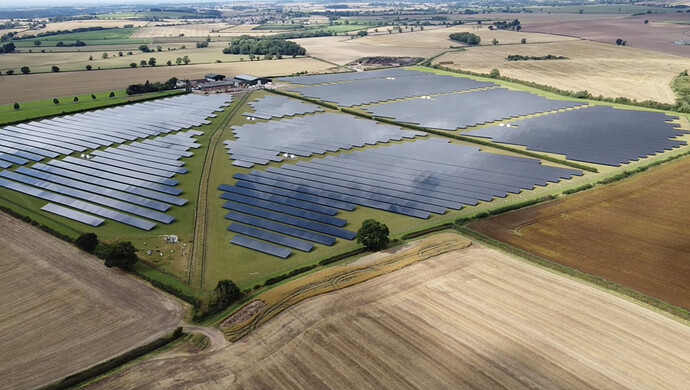 Land owner permission requirements unknown.
TOAL either from the public right of way footpath to the east of the solar farm or from Warton Lane.
I'd recommend to have a spotter with you if you intend to fly from the public right of way, as it can be very easy to lose VLOS otherwise.
The fields are quite vast and as long as crops are not too high then this is a good location for novices to practise flying techniques.
The originator declared that this location was not inside a Flight Restriction Zone at the time of being flown on 22/08/2021. It remains the responsibility of any pilot to check for any changes before flying at the same location.