I have just added this to the map of places to fly your drone at Drone Scene: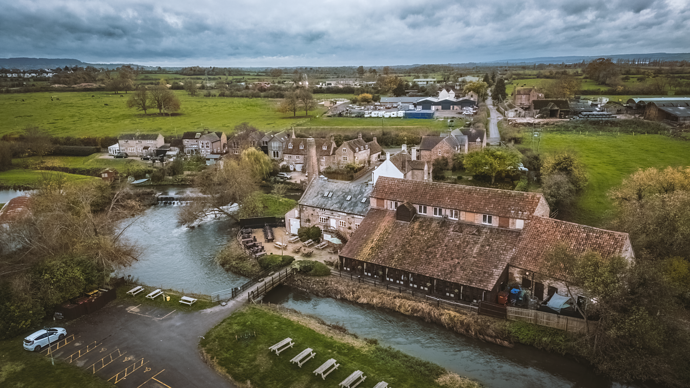 Land owner permission not required.
Parking/TOAL: 51.764517, -2.334442
The Fromebridge Mill is set in picturesque surroundings beside River Frome, with a large mill pond and waterwheel. The site boasts 3 riverside gardens and the site is steeped in histor. The site dates back 1000 years and was previously a working mill before being converted into its present state in 1999. The brief was to strip out the existing carvery unit and create a brand new, larger unit to cope with the growing demand for food at the site. Whilst completing these works, the whole site was updated with new decoration and floor finishes and the customer toilets completely refurbished.
The originator declared that this location was not inside a Flight Restriction Zone at the time of being flown on 26/11/2022. It remains the responsibility of any pilot to check for any changes before flying at the same location.