I went and did it again…

This was a pretty solid crunch into a roof beam which brought my fun at Node Court (see recent Dronescene post for details) to a pretty rapid end.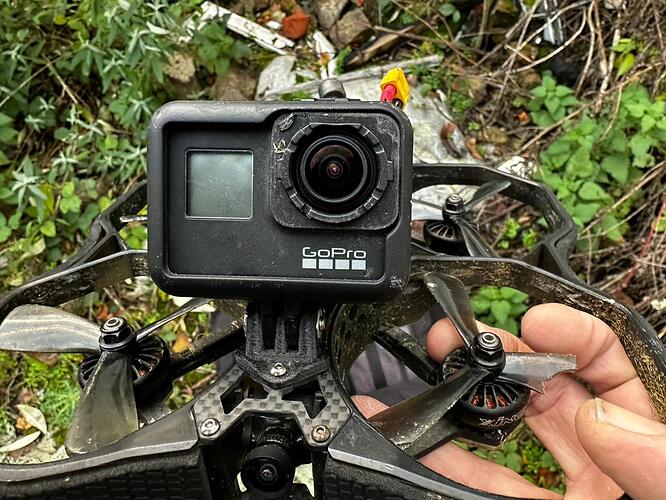 Going to happen in this game, the quad survived with just a broken prop but the GoPro was a gonner.
So if you're carrying a GoPro I highly recommend the GoPro subscription which costs £48pa and comes with 'no questions asked' replacement insurance (damage, not loss). Spoke to them today, they no longer have the Hero7 Black so they're the replacement they're sending me is a Hero9 Black.

(They do reserve the right to charge an admin fee, but this is my second replacement and I've not been charged a penny either time. I know of others who've also not been charged.)
So overall, I've now paid for approx 1.3 GoPros… and this will be my third one - including the unexpected upgrade so the insurance is a no-brainer for me.