I have just added this to the map of places to fly your drone at Drone Scene: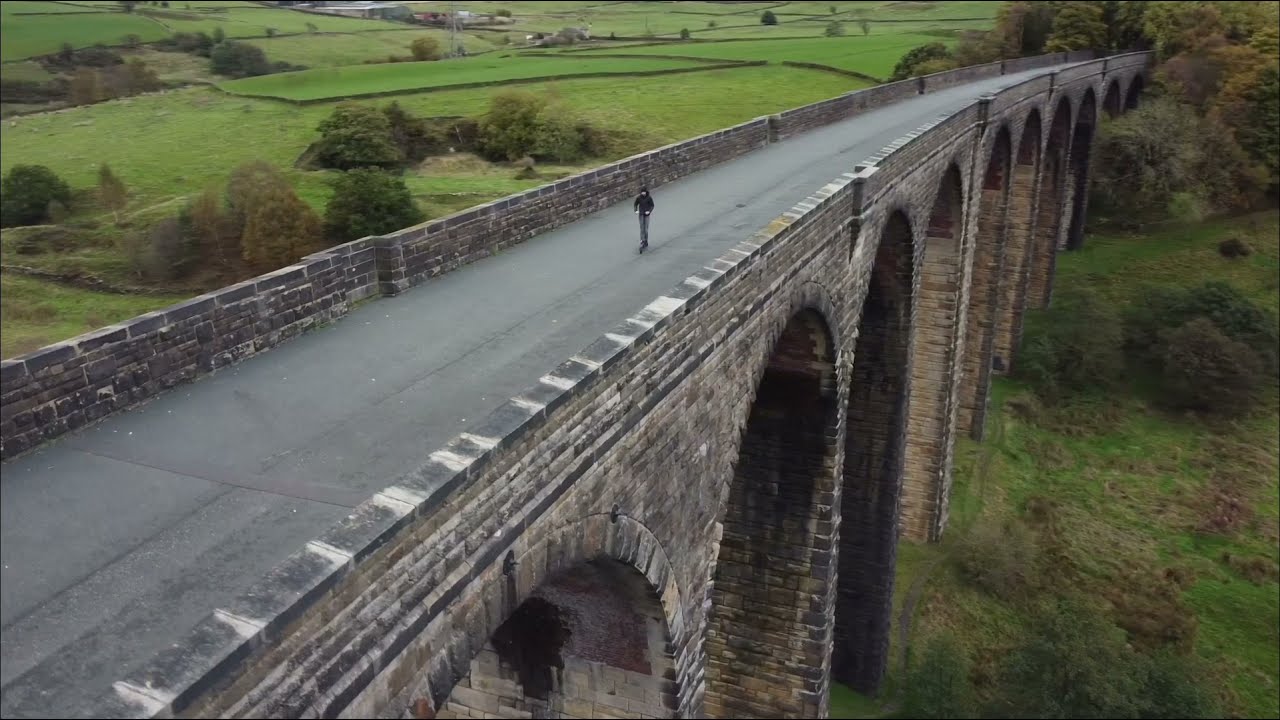 Land owner permission requirements unknown.
Hewnden Viaduct is one of the viaducts on the long closed former Great Northern Railway route from Queensbury to Keighley. This now however is open to walkers and cyclists as part of the National Cycle Network
The originator declared that this location was not inside a Flight Restriction Zone at the time of being flown on 04/11/2021. It remains the responsibility of any pilot to check for any changes before flying at the same location.