Anyone else here take their photography seriously enough to calibrate their monitors and use cystom profiles for printing?
I done a clean install of windoze lately and completely forgot to recalibrate my monitor. Only just getting round to doing it today. I usually run 3 or 4 sets to check they all come out the same, or at least within a small percentage of eachother. This of course doesn't really matter if all you ever do is display your pics on the tinterweb. But if you print at home it can make a massive difference, especially so considering the price of good ink and papers. Most monitors are set really bright with very saturated colours, it looks good this way for films, tv etc. But pretty useless for decent editing.
A quick comparison for before and after
Before
After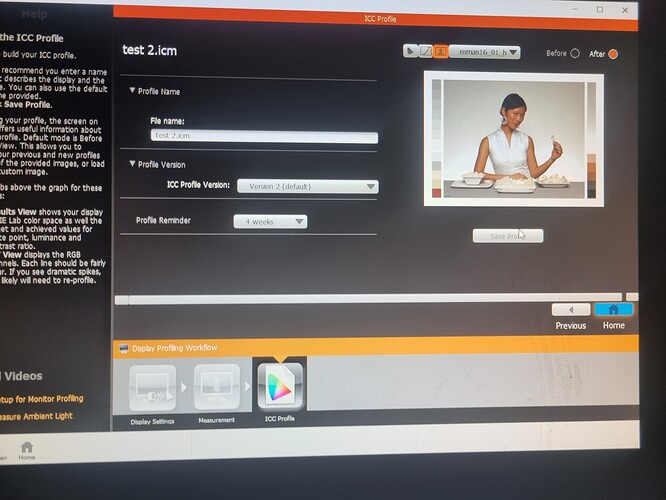 Still too bright for my liking though, so need to set it lower.