I have just added this to the map of places to fly your drone at Drone Scene: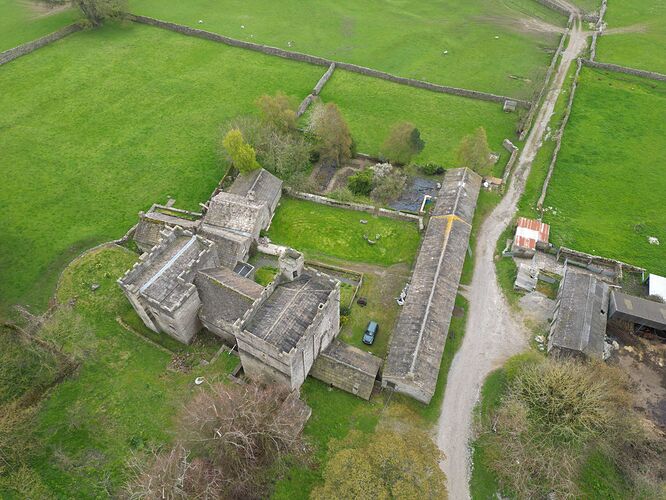 Land owner permission requirements unknown.
Nappa Hall is a fortified manor house in Wensleydale, North Yorkshire, England, described by English Heritage as "probably the finest and least-spoilt fortified manor house in the north of England". It stands 1-mile east of Askrigg, overlooking pastures leading down to the River Ure. Legend says that Mary Queen of Scots stayed here for a couple of nights.
I am not sure whether or not anyone lives here, hence I didn't fly too close. Not many places to park, I parked at the end of the drive that leads down to the property. ///forensic.pirates.master
The originator declared that this location was not inside a Flight Restriction Zone at the time of being flown on 29/04/2023. It remains the responsibility of any pilot to check for any changes before flying at the same location.