I have just added this to the map of places to fly your drone at Drone Scene: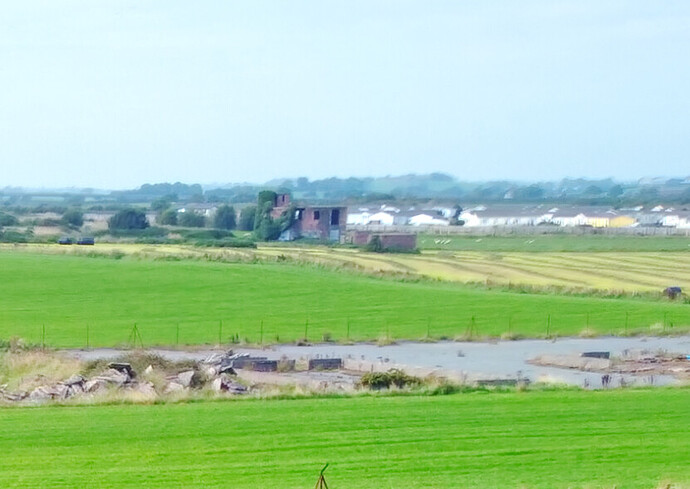 Land owner permission requirements unknown.
RAF Ballyhalbert is an old WW2 base. The abandoned control tower and two other small buildings are all that remain. The old runways are still visible from the air, though some are in farm use and others are now a caravan park. In 2019 a memorial stone was erected at the site, which can be accessed on foot via the caravan park. Parking is also available at the claypits, a local beauty spot on High Street, Ballyhalbert. (If parking there be aware of the proximity of two nearby schools and fly within The Drone Code).
The originator declared that this location was not inside a Flight Restriction Zone at the time of being flown on 08/09/2021. It remains the responsibility of any pilot to check for any changes before flying at the same location.