I have just added this to the map of places to fly your drone at Drone Scene: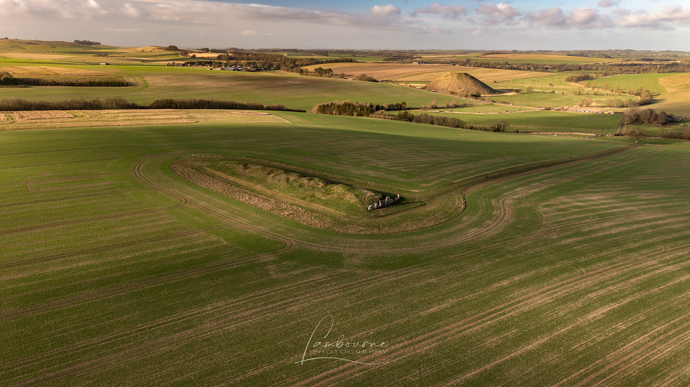 Land owner permission not required.
TOAL was outside of the NT/English Heritage site, from Gunsite Road, about 450m South East of the Long Barrow at 51.405901, -1.846263.
One of the largest, most impressive and most accessible Neolithic chambered tombs in Britain. Built in around 3650 BC, it was used for a short time as a burial chamber, nearly 50 people being buried here before the chambers were blocked. Part of the Avebury World Heritage Site.
The originator declared that this location was not inside a Flight Restriction Zone at the time of being flown on 09/01/2022. It remains the responsibility of any pilot to check for any changes before flying at the same location.