I have just added this to the map of places to fly your drone at Drone Scene: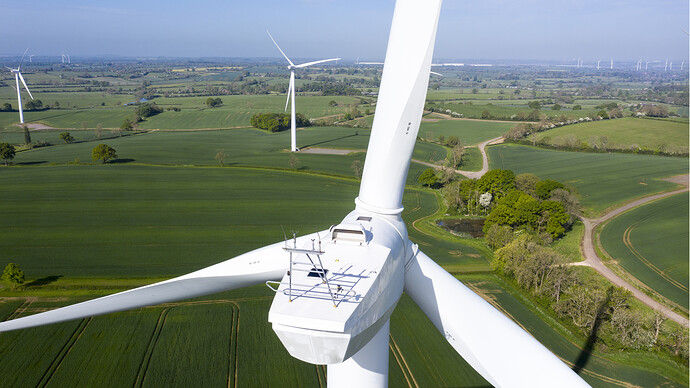 Land owner permission requirements unknown.
Parked on roadside and launched from one of the several open gateways onto the field. no interferences and even though the turbines were turning slowly had no issues with gusts around or near blades.
The originator declared that this location was not inside a Flight Restriction Zone at the time of being flown on 14/05/2022. It remains the responsibility of any pilot to check for any changes before flying at the same location.