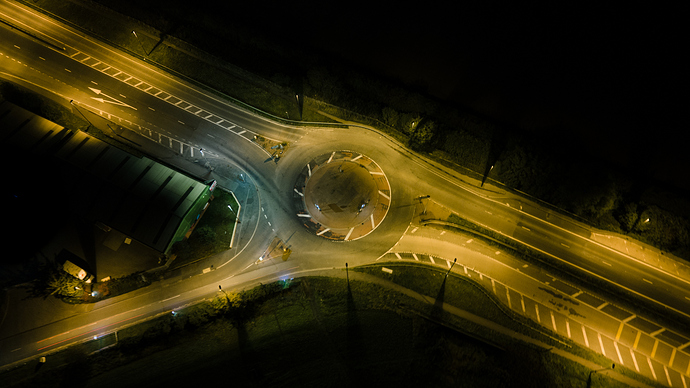 First time out with the drone in the dark, found a nicely lit place to park, and within a few minutes of take off a police van arrived…
All they wanted to know was "Am I okay?", "Am I safe?", and "Has your car broken down?" It was so nice and reassuring that they opened the conversation that way. We then chatted about the drone for a while, genuinely interested in it.
Well done North Yorkshire Police

DJI Mavic Air 2, iso100, 4sec exposures, DNG raw files tidied up in Lightroom.