I have just added this to the map of places to fly your drone at Drone Scene: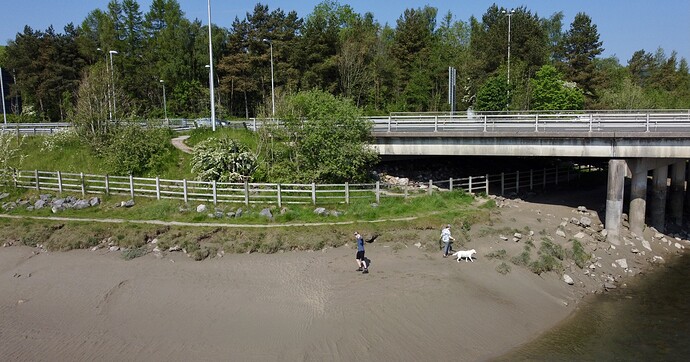 Land owner permission not required.
Park on the outskirts of Greenodd by the tiny 'industrial' area. There's a John Deere shop as well as Fish & Chips, Ice Cream and a great little Bakery/Cafe all right there.
Walk back along A5093 towards roundabout then take a small path to the right at the river Crake before going over the bridge. Path follows river down towards Levern Estuary. Go under the main road bridge and bear right immediately up a rough path. Double back on yourself to cross back over main road bridge on the footpath. You'll see the foot bridge over the River Levern. If you cross it and then go right or left and drop down on to the lower path you can access the flat sandy banks which are excellent TOAL spots. Watch out for the large electricity pylons and cables - best to go upstream from them. Flying back towards Greenodd at height will give you the aerial shot of this small hillside village.
The originator declared that this location was not inside a Flight Restriction Zone at the time of being flown on 30/05/2021. It remains the responsibility of any pilot to check for any changes before flying at the same location.