New drone Pictures, first flight tonight from the back garden…(Just went Straight up!!.. Mini 2 arrived yesterday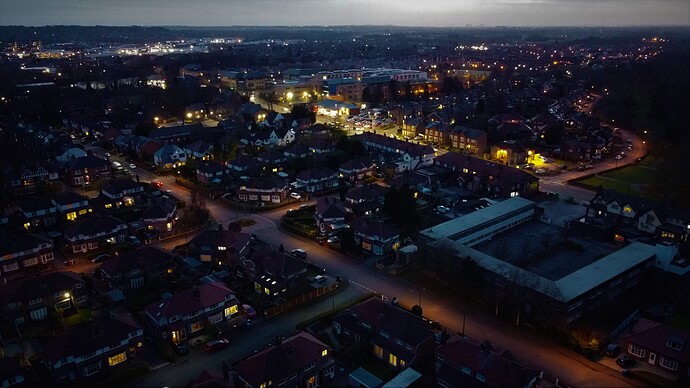 Daaaammmmnnn that horizon is level

Nowt to do with me I just pressed the button!!
was worried tho as it's my first flight with the new mini 2 and it was going dark!!
ah the old pelican pub and the "hotel" along with manchester road ha

and south trafford college

The Old Peli! about to be raised to the ground!

Those dusky pics add the Golden Hour Flyer Badge to your profile!
i know pretty sad

my Uncle fav Pub a.k.a Big BOB haha the fond memories over the past 20 years going there !
Brilliant pictures, I haven't flown in the dark as yet


Thanks, get a Strobon Cree STROBON Cree® Standalone – Flytron and your good to go, I took them from the back garden, straight up then down

Cheers, looks good
Graham Dawson