I just got a ticking off for flying in a NFZ from a local guy. He sent me a map from UAV Forecast.

I always refer to NATS Drone Assist and there is nothing where I was flying, near Oban.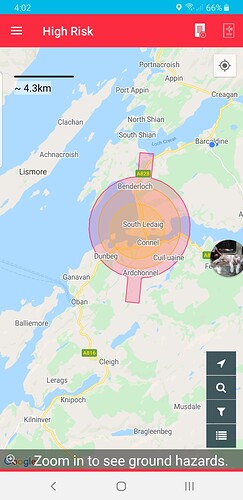 there is a helipad at the hospital, not shown on the NATS map, 2.5 nm away. Who should I believe?