Cheers Steve. Good to be back
Thought the meet had done you in.
Good to see you back pal
Cheers mate.
The meet did do me in

And it did take a week or so to repair!
The 2 month break was due to several reasons; mainly because I've been spending too much time droning and doing the vids … and not enough time with the family

. Plus I needed time to give my knackered knee some rest

. Oh … and build a solar shed to help with the rising cost of electric.
Hopefully, I am now back in the black with brownie points so can get back to droning … and charging my batteries for free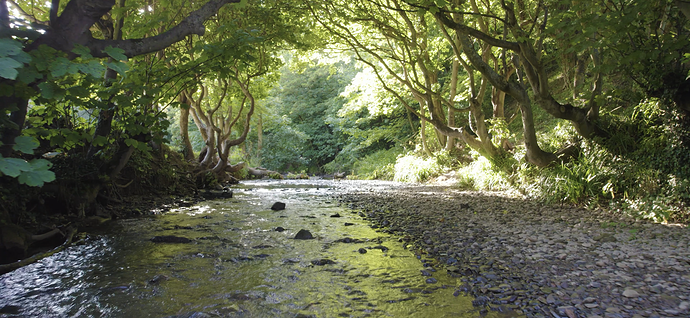 SALTBURN CLIFFS
My first fly out and got some unreal shots!
These are just screen grabs off footage that looked ok as stills.
Let me know what you think.
Highly recommend other pilots to visit for a fly
Some from the pollinations event happening in Birmingham Victoria square.
Wouldn't fancy ploughing that field!

@firstadekit. Wow Ade, last time I was there it was a huge building site. Looks impressive. Might visit if they've sorted the traffic out.

Hi Colin,
That 'installation' is only there until the 18th September, so you better be quick.
I've not flown for a while, but had the chance yesterday as we "flew" over the Edstone Aqueduct on the Stratford Canal. Just in time, the heavens opened about 3 minutes later!
England's longest cast iron aqueduct (475 feet) it was completed in 1816. It's weird to walk across, as the towpath is set at the level of the base of the trough, so the water level is almost at eye level.
Judging by the sun position above the horizon … I was out earlier.

06:48, the exif tells me.
I'll give you those 12 minutes, I had to feed the cats before setting off.

I needed the 20 minute drive and 10 minute walk to be able to wake up.

Wow , magnificent shot Dave , worthy of hanging on any wall


Then it's just as well that toilets also have walls. LOL!
Thanks, though.